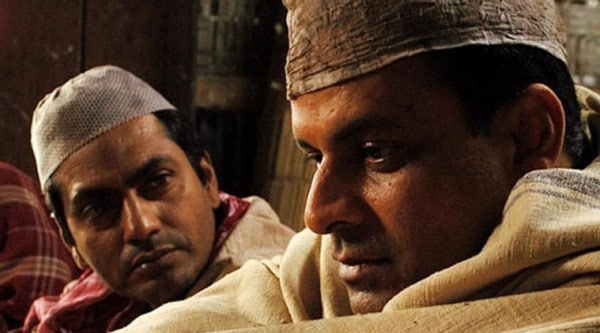 Manoj Bajpayee's 'Chittagong' has bagged the best feature award at the third annual Washington DC South Asian Film Festival (DCSAFF).
Bajpayee along with the movie producer-director Bedabrata Pain were presented the award by noted Indian-American Frank Islam at the three-day film festival organised by Ceasar Productions in the suburb of the national capital.
While 'Pradosh' bagged the award for the best short film, Monali Thakur was declared the best actress for her role in the movie 'Laxmi'. Senthil Ramamurthy was declared the best actor.
Iram Parveen Bilal received the best story award for the movie 'Josh' from Pakistan. The movie has also won the best film award in the people choice category. 'Josh' is the first movie of Bilal.
In his key note address at the awards ceremony, Frank Islam said Bollywood is one of the finest cultural exports of India of the past several decades.
"It is a powerful symbol of India's soft power around the world — from Afghanistan and Central Asia to Morocco and Tunisia; from East Asia to Eastern Europe," he said while addressing the audience, prominent among which included the noted director-producer, Prakash Jha; movie actor, and Bajpai.
Launched by Manoj Singh of Ceasar Productions three years ago, the annual Washington DC South Asian Film Festival has become most celebrated film festival, screening feature, documentary and short films made from, of, and about the Global South Asian Community.
The theme of festival this year was 'Experience different cultures through films'. In addition to films from India, the festival also screened movies from Pakistan (Josh, Chamailee), and Afghanistan (Wajma – An Afghan Love Story).